Town Officials
Chairman - Jeff Lohr 608-434-3729
1st Supervisor - Brad Anderson 608-445-6057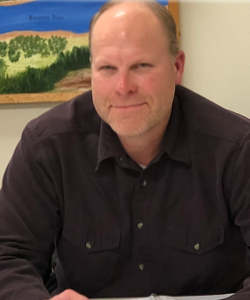 2nd Supervisor- Greg Sprecher 608-544-5424



Mary Zins, Town Clerk
608-544-3549 Email
Office Located at:
E9699 Fuchs Road ,
Sauk City, WI 53583 9683
Lloyd Ballweg, Town Treasurer
608-544-3971
Office located at:
S9886 County Road E
Sauk City, WI 53583
Town News
Town Board Meetings
Regular monthly Town Board meetings are held the 2nd Tuesday of each month at 7:30 P.M. at the Troy Town Hall. If you would like to see minutes from previous meetings, click more documents.
_________________________________
Plan Commission
The Town of Troy Planning Commission meets on the 4th Monday of each month to discuss building permits, easement issues, certified survey maps and a host of other issues relating to land use in the Town of Troy.
Commission Member Peter Maestri
Commission Member - Brian Hanson
Commission Member - Doug Larsen
Commission Member - Rueben Ederer
Board Representative- Greg Sprecher

Plan Commission Information
Do you have questions about whether you need a building permit, a driveway permit or other permit in the town of Troy?
Helpful Questions
Question: What\\\\\\'s the process for a permit?
Answer: Depending on your project, the permit (s) needed will vary whether you need town, county or state permits.
______________________ Tax Assessment Issues
The Town of Troy has contracted with
Associated Appraisal Consultants as the Town Assessor. They completed a complete revaluation of the Town in the Fall of 2011 and update the tax roll annually noting any changes in properties. Click on the link above for tax assessment questions. Appraisal Assocociates P.O. Box 440 Greenville WI 54942 (920) 749 - 1995
_______________________________
Taxes / Assessments / General Information
Are you looking for property values, general assessment information or tax information? A helpful link is the Sauk County ALRS
Town Board Dates
Annual Meeting
3rd Tuesday of April or within 10 days thereafter.
Assessments Completed
Assessment Roll is due April 1st. If the roll is incomplete, the Board of Review may adjourn to a later date.
Town Caucus
Any time between the 1st and last Tueday in the month of January.
Unclaimed Funds
January 10th, odd years.
Tax Collection
January 31st and July 1st.
Open Book Assessment Review
Open book is generally held within 3 weeks
after April 1st. However, the Town Board
may convene and postpone from time to time until assessment rolls are complete.
Delivery of Assessment Roll
May 1st due.
Board of Review
Convenes within 30 day period beginning the 2nd Monday in April. The Board of Review may adjourn from time to time until such time as the Assessment roll is com-plete.
Revalutation
A taxpayer may file within 20 days of receipt of Board of Review decision a complaint in writing with the Department of Revenue. A $100 filing fee is required.
Property Taxes
July 31st. 2nd half installments due.
Shared Revenue
4th Monday of July. Clerk receives pre-liminary notice of shared revenue distribution from Dept. of Revenue.
Annual Dog List
List of animals in community is due Sept. 1st to the County Clerk.
Budget Prepared Begins on October1st.
Fall Election Day
1st Tuesday in November after the 1st Monday in even numbered years.
Budget Hearing 3rd Monday November.
Tax Roll Delivered On or before Dec. 8th.Taxes are payments are due January 31st in full or 1st half installments due.
Financial Report Form
Due March 31st.
Spring Election 1st Tuesday in April.
Quarterly Road Aids 1st day of each quarter.